Oakland Criminal Defense Attorney
The Volume of Injustice is Deafening,
and you need defense attorney Seth Morris in your corner.
When the California legal system fails you, you can't leave yourself or your child at the mercy of a judge and 12 jurors. Oakland criminal defense attorney Seth Morris has saved his clients from the grasp of the system time and time again by securing dismissals and no-time deals on murder cases and people facing life in prison.
Facing Criminal Charges in Oakland?
An Oakland Defense Attorney Who Brings Passion to Your Case
Oakland defense attorney Seth Morris is one of California's most skilled and talented trial lawyers. He is committed to keeping his clients out of custody and bringing them home to their families because this isn't just his job; it's his life's work. Whether it's reducing bail to go home that night or challenging flaky evidence from the prosecution, he puts his gloves on and fights for what you deserve.
As an Oakland criminal lawyer practicing in California trial courts and federal courts, Seth understands the uphill battle you face when entering the California criminal justice system. When the court looks at you with contempt, it is your Sixth Amendment right to have an unbiased representative to ensure a fair trial and uphold your constitutional rights.
Seth represents each person, their best interests, and fights harder in their defense than any other.
Seth has built a reputation for being a dependable criminal attorney you can trust to be there when you need him. Criminal charges require quick action and a sense of urgency that not every attorney can offer. When you've been robbed of your freedom, he will provide unrivaled dedication to your case. He is your helping hand to guide you through the California criminal court process.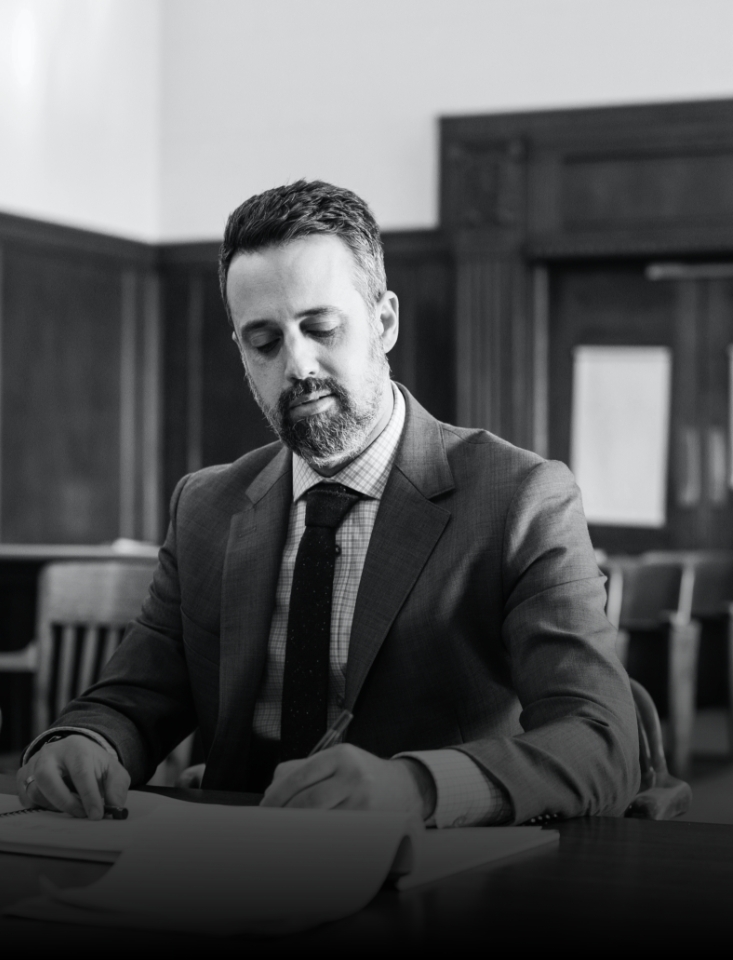 How an Oakland Criminal Attorney Benefits You
From resources like expert witnesses to negotiating with the prosecution, a skilled Oakland criminal defense attorney is invaluable to your criminal case.
Here's How:
Experience in Local Bay Area Courts
An Oakland criminal defense attorney has experience defending clients in local courts throughout the Bay Area. You can expect to appear in one of the following courts:
Wiley W. Manuel Courthouse
661 Washington Street
Oakland, CA 94607
René C. Davidson Courthouse
1225 Fallon Street
Oakland, CA 94612
East County Hall of Justice
5151 Gleason Drive
Dublin, CA 94568
No matter where you appear in court, it won't be Seth's first time there.
Thorough Understanding of California Criminal Law
Seth has worked in the California legal system for years as a public defender, litigation associate, and private criminal defense attorney — all of which have given him extensive experience and a broad understanding of California law as well as the U.S. constitution. Attorney Morris is aware of your rights and won't stand by and watch them be violated.
Exploiting Weaknesses in the Prosecution's Case
Although the odds may seem stacked against you, the prosecution has the burden of proving your guilt beyond a reasonable doubt. If the evidence isn't compelling enough for a conviction, your charges will be dismissed, and you'll be free to go. A skilled criminal lawyer can challenge the evidence against you and fight to have it thrown out.
Providing Dedicated Representation
An Oakland criminal defense attorney can provide unmatched experience and dedication to fighting the charges against you. When police are making an arrest or raid, they will try to use anything to incriminate you. This includes anything you say. Attorney Morris can speak on your behalf and prevent self-incrimination.
Morris Law Defends Against Many Criminal Offenses
From our law office on 13th street, Morris Law has handled hundreds of criminal cases and serves all nine Bay Area counties. Whether you were charged with a felony or misdemeanor, we'll build a solid defense for the following criminal offenses:
Areas Served in California
As a California criminal defense law firm, Morris Law proudly serves clients throughout the Bay Area, including:
Click a location in blue for more information.
Martinez
Richmond
Pittsburg
San Mateo County
Redwood City
South San Francisco
Publications & Appearances
Attorney Morris has been interviewed and called upon to comment on topics and events impacting the legal industry throughout his career. From publications in the Washington Post to speaking at local Universities, Seth Morris has positioned himself as a thought-leader covering today's legal issues.
See All News Media